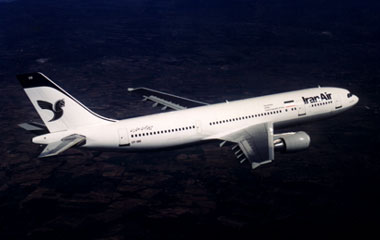 Route Map
All our domestic & international flights could be consulted directly from the World Wide Web.
Schedule (TimeTable)
Iran Air tme table covers departure time of all domestic and international scheduled flights.
Charter and Extra Flights
Iran Air charter and extera flights exceeded more than 2800 flights in the previous year.
Reservation Information
Iran Air sales offices over and Iran Air agents are available for any reservation and confirmation.
Passenger Check-In
Present check-in producedures are similar to most airlines and for international flights it is suggested to report to check-in counter three hours before the departure time.
Sales Offices
Iran Air sales offices are located in three continents.
Iran Air Tour
Iran Air Tour airlines carried more than 2 million passenger last year.
Iran Air Tour Route Map
Iran Air Tour operaton head quarter is in the holy city of Mashad. Most flights originate from this city.
Irar Air Tour Offices
Iran Air Tour sales are mostly done hrough Iran Air sales offices and agents